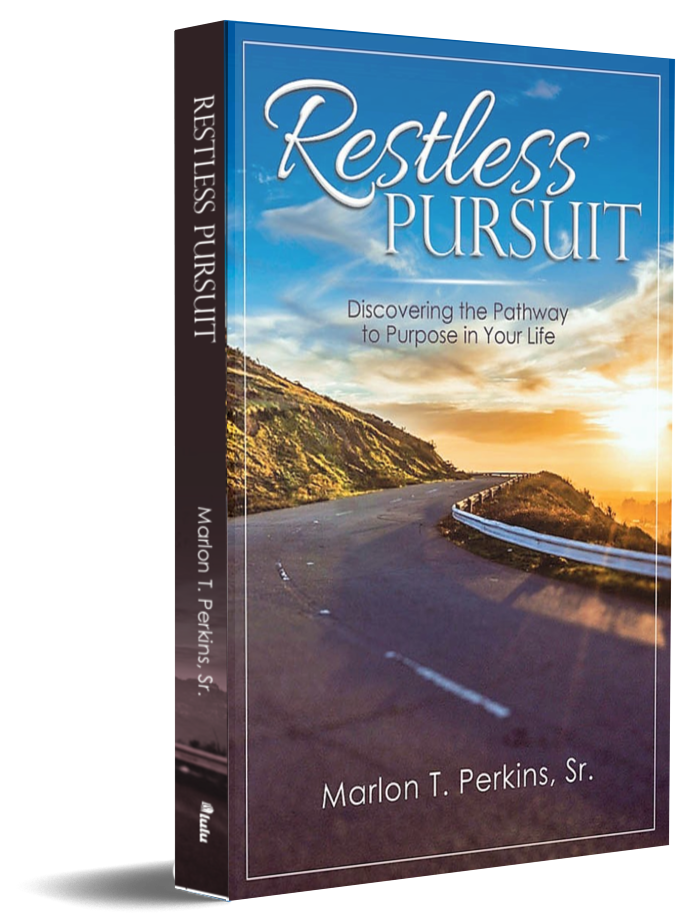 Use this book as a guide on your journey.
Great masses of people awaken every day to a purpose no more inspiring than paying the bills, saving for a bigger house or boat, or desperately hoping that their retirement​ years won't be filled with the drudgery of a survival-based employment.
Restless Pursuit: Discovering the Pathway to Purpose
in Your Life offers a fresh,​ practical, and biblically-centered guide to understanding the meaning​ and purpose in life.

Meet Pastor Perkins
The Pastor On Purpose
With the heart of a pastor and the passion of a crusader, Pastor Perkins lays out a clear path​
to discovering your life's central purpose.
Restless Pursuit
is a book whose time has​
come. Read it and prepare for your own journey to begin, leading to a life you
don't
​
need a vacation from!​


To live with purpose is to live on purpose. #RestlessPursuit
Setbacks are part of the pavement on the road to success. #RestlessPursuit
Faith is the fragrance of hope that overcomes the stench of hopelessness.
Don't live without it! #RestlessPursuit
Restless Pursuit is a wonderful, practical, and very timely publication. Pastor Perkins does an
awesome job developing the concept of purpose from a biblical perspective. We are witnessing a
society that has lost its identity and direction. This book helps to place the focus back on where
direction is derived, from the Word of God.
Dr. Paul Day, Senior Pastor, Oak Gardens Church, Dallas, Texas
After working closely with Pastor Perkins for several years in Des Moines, IA, building a
ground-breaking job training organization, I'm not surprised that his book, Restless Pursuit, is
filled with insights on how you can realize your full potential in life. Using good humor,
biblically-centered examples and stories from his own journey, Pastor Perkins weaves a heartfelt
narrative that should inspire all readers to discover their pathway towards a more meaningful
life!
Paul Turner, Regional Organizer, South and West Industrial Areas Foundation